It's been a whirlwind year! My first full year running The Bartlett on top of doing graphic design. I'm excited for year two and the ability to refine my workflow and schedule a bit to keep prioritizing my design work. Here's a few little highlights about my year.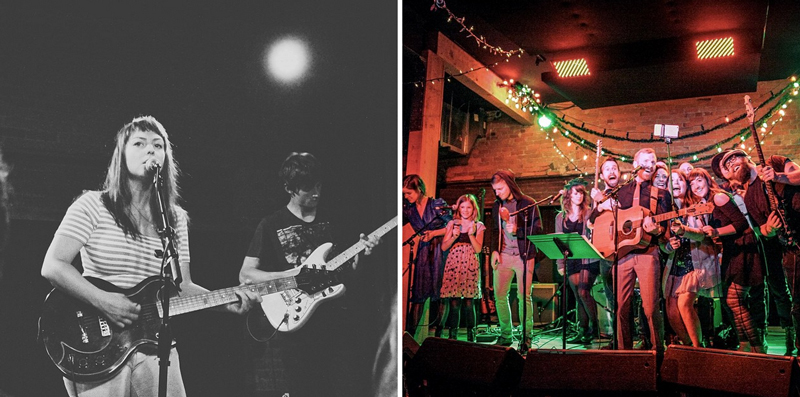 The Bartlett was a BLAST this year. I got to see some of my all time favorite bands in a business I got to build from the ground up with my husband, Caleb. Angel Olsen (on the left), Future Islands, Shovels and Rope, Anais Mitchell, Glasser, to name a few. And I got to be a part of creating some really amazing community art events like the first Bartlett Christmas Special (on the right). It's wonderful to have such a great space to be able to dream in and create fun events that bond the community and inspire creativity. We are lucky.

This year I've gotten involved in the arts scene in Spokane in new and exciting ways! I joined the Spokane Arts Commission in the spring and once a month enjoy my walk from The Bartlett over to the center of downtown for our monthly meeting. (Photo on the right is from one of my walks) Being on the commission gives me new unique windows into the great things that are happening in this town and I've met so many new people. I had the opportunity to work on the Mobile Murals Project, the selection committee for the new murals downtown (one of which is show on the left by the SUMAC project) and many other exciting projects. I'm consistently inspired by the work this organization gets to do and the people involved. Check out more info on Spokane Arts!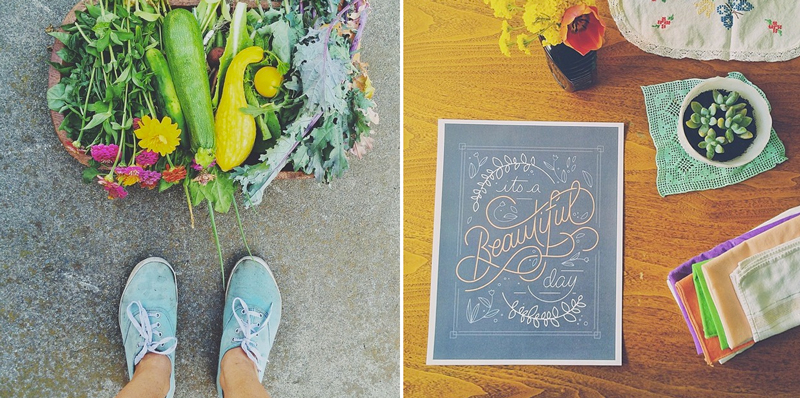 Making art manifests in so many different ways for me and in recent years a new way is in the form of gardening. With all the time I spend on my computer, gardening has become such great therapy during a big chunk of the year. This year we got rid of half of the grass in our backyard and added a few extra raised beds for vegetables. I'm already itching for spring to try out some new ideas and form my 2015 garden!
I've had the opportunity this year to work a bunch with Help Ink. Help Ink is a website that combines digital art and charity to make the world a more beautiful place while supporting great organizations. I've done a couple prints (one on the right) and some greeting cards for them this year. It's been fun to do projects like this that allow for free creativity and produce a result that helps others. Check out their site!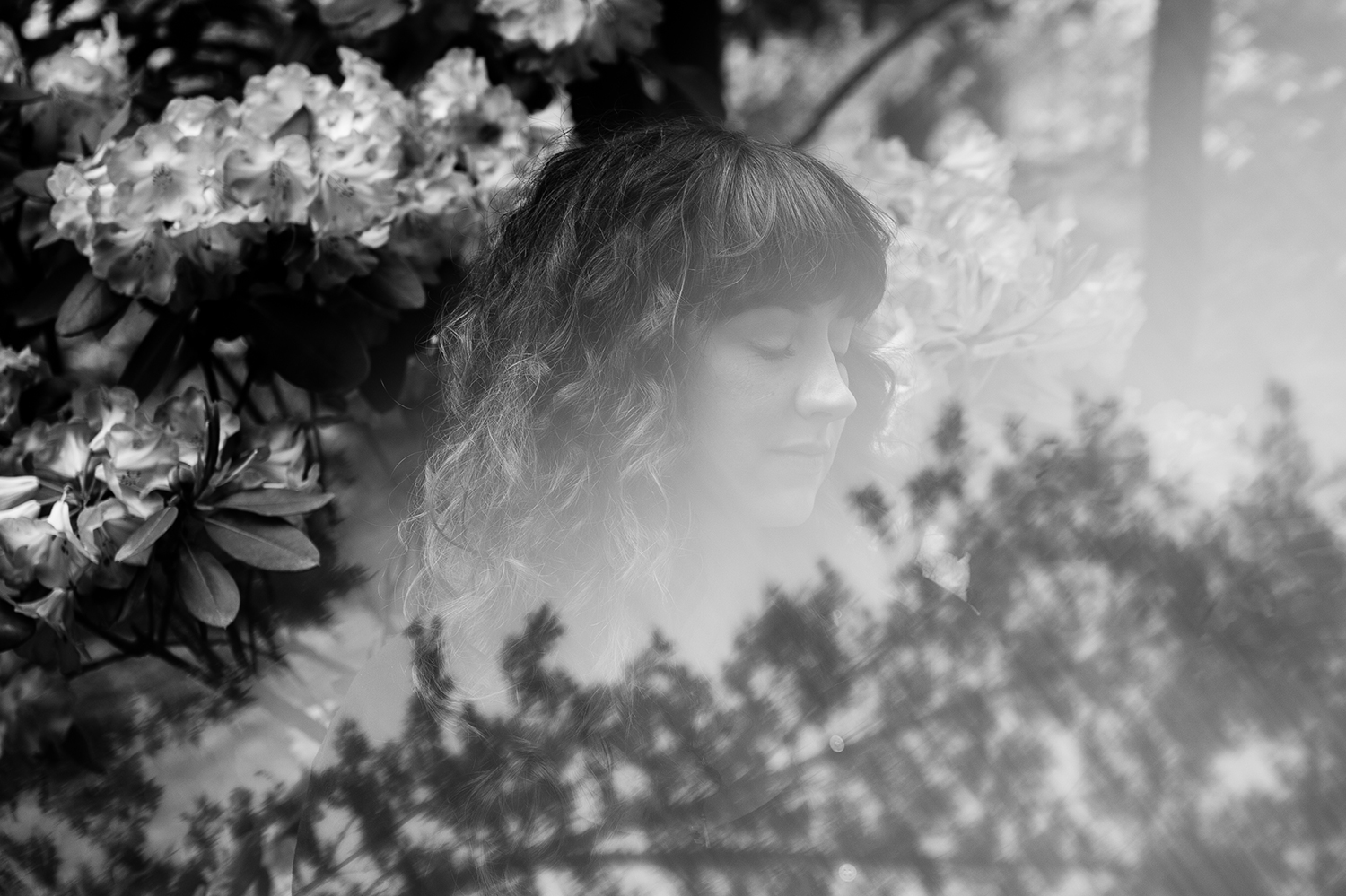 Most of you probably know that I'm a musician as well as a designer, hence the whole "let's open a music venue" thing. Well, I used to write, record and perform as a solo artist before forming the band I'm in now, Cathedral Pearls. After 4 years of working with the Cathy P's I thought that it might be time to release some of the songs I've created along the way that are more the style of my original personal singer/songwriter project. So, this year I launched Windoe, my new solo project. I released one song and have an EP in the works right now. I'm excited to have a new musical outlet to direct some energy to. It's been cathartic and mostly was inspired by my involvement hosting The Bartlett's weekly open mic where I've been able to slowly get back to feeling comfortable alone onstage.

This past year at some point I found the instagram feed of Annie Mertlich. She's a mega inspiring calligrapher and uses a ton of plants and flowers in her work. So, in connection with my gardening experience I started playing with flowers and plants to create some work for fun.

Of course, this is my design blog so I guess I should talk about design. 🙂 I'm proud of the work I was able to do this year. It was less than I would have liked because of the time I've spent at The Bartlett, but I'm so honored to have worked with such amazing clients locally and nationally. I landed a sweet gig in the late summer with Lululemon Athletica creating some work for their holiday #givepresence campaign. My work was featured on their site, in store displays and on greeting cards. One of my pieces (on the left) got almost 28 thousand likes on their instagram! That was fun. I also got to work with a ton of great local clients including new bar/restaurant downtown, Durkin's Liquor Bar.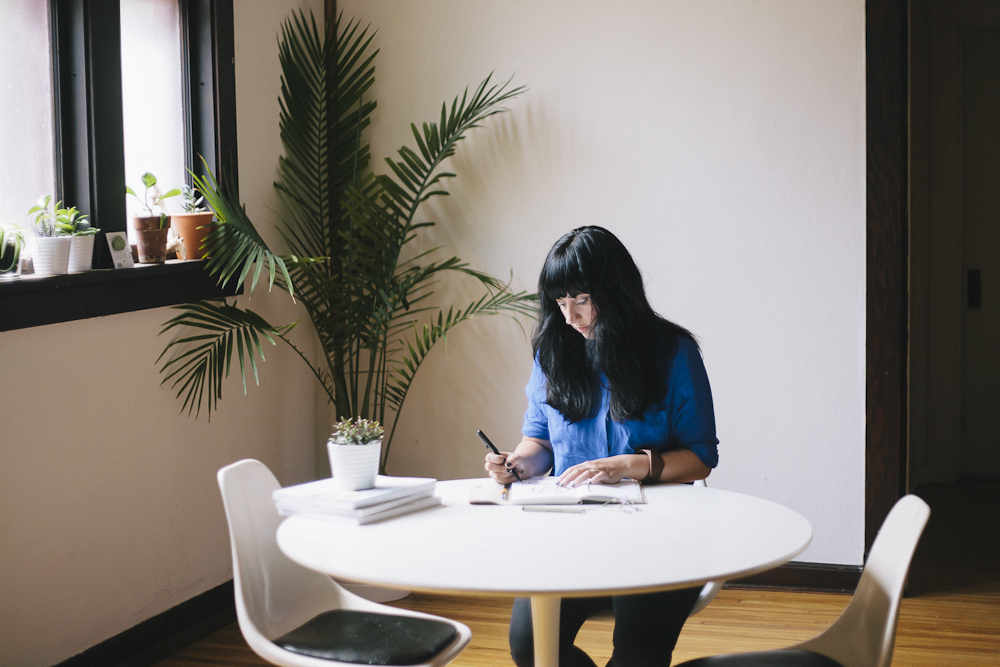 This year was great! Thanks for your support and friendship in whatever capacity we may have connected. Looking forward to more music, art and exciting work in 2015.